Bell Brand
Health and Wellness | Gift Hampers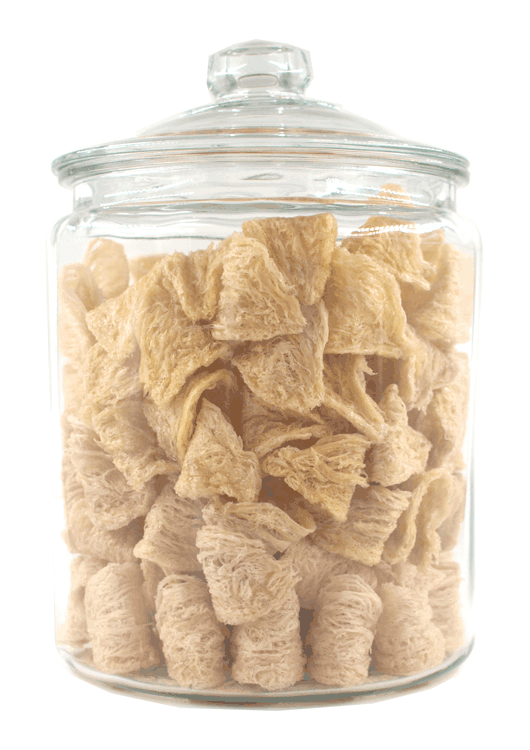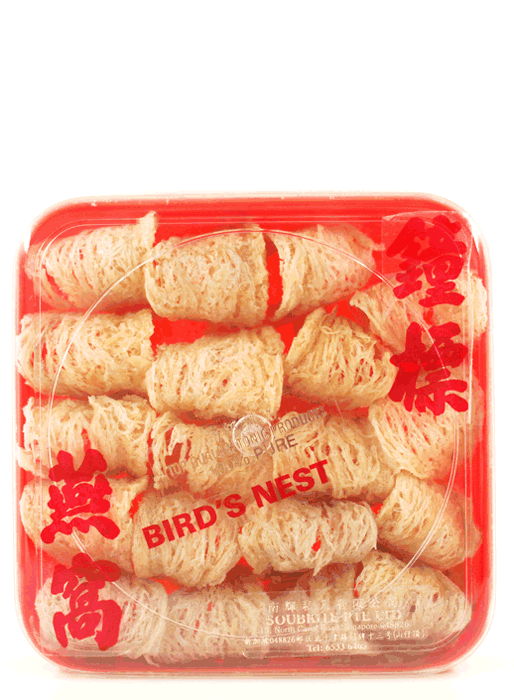 Caviar of the East -Bird's Nest 【燕窝】
Bird's nest is a delicacy prized for its health and beauty benefits for centuries. 
Consuming bird's nest is believed to influence lung, stomach, and kidney meridians, and improves appetite and complexion.
With their high glycoprotein content and their neutral energetic property, bird's nest can be ingested for a long time and by people of all ages

.
Mother's Day Gift Box 【礼盒】
Mother's Day is a very special occasion。
Being a parent is one of the most difficult roles to fill, so taking some time once a year to thank your mother is a beautiful reminder of how precious your relationship is.
Still fretting what to buy?
Take a look at our selections today!
Free Delivery if order >$100!
Freshly - Boiled 【炖燕】
Good things must SHARE!
We specially prepare your bird's nest upon order.
Available in 4 flavours. Click below for more details.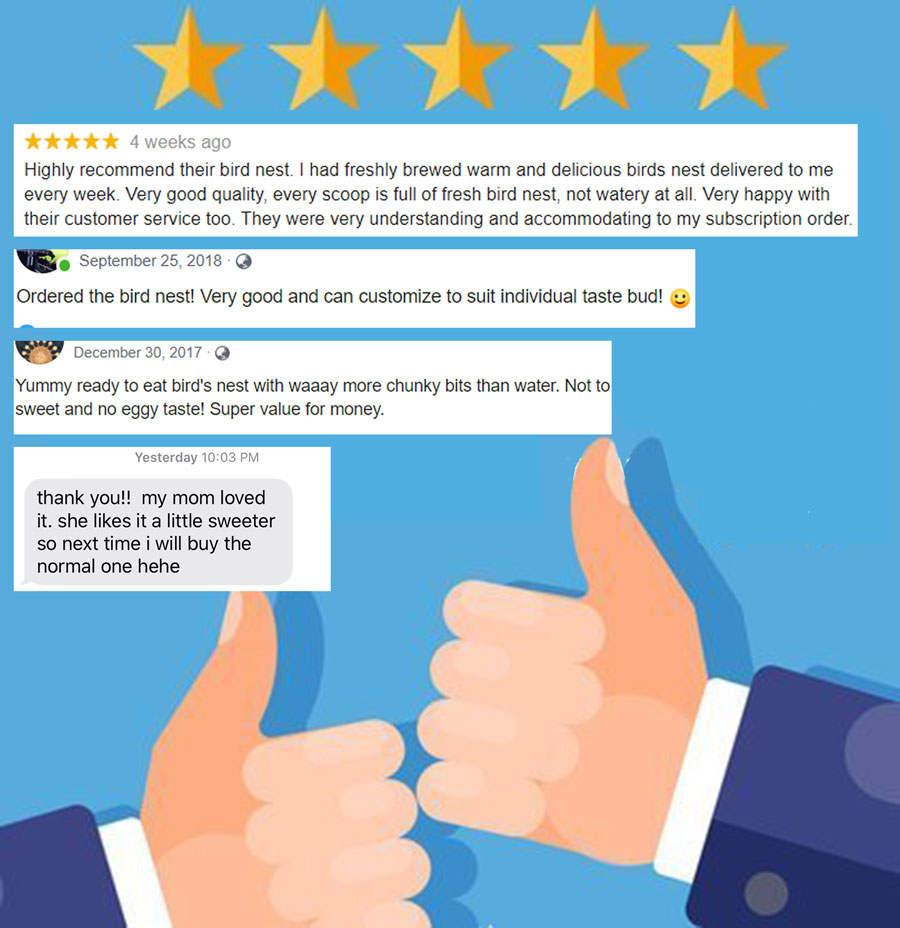 Abalone【鲍鱼】
Abalones are a much-enjoyed delicacy and are especially popular during Chinese New Year. Bellbrand supplies canned abalone from Australia and Mexico.
Loved by Abalone Connoisseurs, Calmex Mexico Abalone is deemed as the favourite choice. Bell Brand is one of the authorized distributors for Calmex Mexico Abalone.
Do You know how to distinguish if you are buying from the authorized retailer? Click on to find out …
Festive Hampers【礼篮】
Thinking of sending hampers as gifts? 
Bellbrand hampers comprise of premium items such as bird's nest, Calmex abalone, fish maw, scallops, etc.
We cater to both corporate and individual clients – you will surely be able to find one that fits your budget. 
Best Hampers in SG 【2019】
BELLBRAND X BEST IN SINGAPORE
We are pleased to announce that we are featured in Best in Singapore!
It is an honour to be listed alongside other big players. We view this as a recognition of the relentless efforts we have put in thus far, to bring you only the best.
Please continue to support us (online or our shop in North Canal Road), as we strive to bring you high quality hampers that are exquisitely packaged. 
Sea Produce【海产】
Bellbrand has a wide selection of sea produce. This includes Japanese sea cucumbers, Hokkaido dried scallops and fish maw. Sourced from suppliers with long standing reputations in the industry, they are carefully chosen to be sold in the shop.
Rich in nutrients, these products supplements the kidney, blood and improves complexion. 
Easy to Shop
Bell Brand is located in Central Area (Raffles Place). We also provide free delivery for our Gift Hampers if amount >$100.

Good for Skin
Bird's Nest are well-known to be rich in Collagen and Glycoprotein and promotes cell regeneration. Some say it's better than comestics 😉
Trusted Brand
Established since 1979, Bell Brand are trusted by generations. Our products are of excellent value and quality.
Quality, At Your Convenience
Subscribe to our Newsletter for latest deals! 🙂